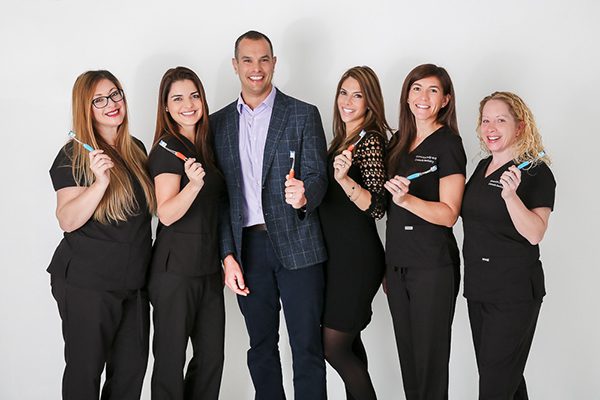 Led by Dr. George Tsangaroulis, Greenwich Cosmetic & Family Dentistry is an ultra-modern dental boutique dedicated to optimizing oral wellness and smile aesthetics through state-of-the-art treatments, innovative technologies, and comprehensive patient education. Our practice prides itself on offering the level of service, expertise, and luxury you'd expect in New York City, without the hassle and inconvenience of making a trip into the city for your dental care.
Instruction ends in the schoolroom, but education ends only with life. – Frederick W. Robertson

As proponents of continuing education, Dr. Tsangaroulis and our team frequently attend dental lectures and conferences to remain abreast of the latest, most effective techniques and ideologies in our profession. This allows us to practice what we call "responsible cosmetic dentistry," which is an inclusive approach to dental care that not only aims to enhance the appearance of the teeth and gums, but also to maximize oral wellness and function to help patients of all ages achieve beautiful, healthy smiles that last a lifetime.
To learn more about Greenwich Cosmetic & Family Dentistry, we encourage you to read the information provided below, or simply contact our office to chat with a friendly member of our staff. We look forward to helping you address your dental needs in any way we can!
Why Choose Us?
Greenwich Cosmetic & Family Dentistry stands out among other dental practices for numerous reasons, including practice intimacy, leading technology, commitment to continuing education, awards and recognitions, Dr. Tsangaroulis's unique approach to smile design, and more.
Meet Dr. Tsangaroulis
Dr. Tsangaroulis – The Doctors' Dentist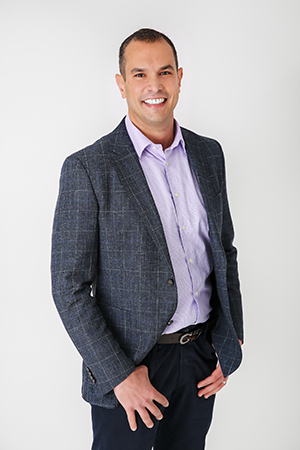 Many physicians and healthcare professionals in the community seek the expertise of cosmetic dentist George Tsangaroulis, DDS for their dental care needs.
Dr. Tsangaroulis is a graduate of the prestigious New York University College of Dentistry. He completes hundreds of hours of continuing education annually—well above the minimum required—in order to stay ahead on the latest advancements and newest technologies available in dentistry. As evidence of the quality of care he provides to each and every patient, he has been voted a "Top Dentist" in Greenwich, Connecticut, and even the United States.
Such a great practice! I am so happy with my overall experience! Finally found my lifelong dentist😁

Jillian Roe

April 03, 2019

12345
More Reviews
Meet Our Team
From the moment you walk through our doors, our dental team strives to ensure you feel completely relaxed, comfortable, and free of any stress. Our office manager, Hata, will go out of her way to provide any assistance you and/or your family may need, and our dental assistant and dental hygienist—Silvia and Tracy—offer an exceptional level of care and compassion to make your visit as pleasant as possible while optimizing both oral health and aesthetics. Lastly, let's not forget about our Finding Nemo family and Dino the dinosaur—all of whom bring smiles to the faces of patients both young and old!
New Patient Information
If you're a new patient, we've made things convenient by compiling important information about insurance coverage, payment options, and first-visit paperwork all in one place. Follow the link below to access these resources, and let us know if you have any questions.
Philanthropy
Our practice is very much involved in the local community, whether it's philanthropy, charity, or volunteering. We annually participate with Breast Cancer Awareness during the month of October by wearing pink and using pink dental supplies in our office, during which time proceeds are donated to the Susan G. Komen foundation for research. In addition, as an affiliate of the American Academy of Cosmetic Dentistry, Dr. Tsangaroulis participates with Give Back a Smile—a program that treats victims of domestic violence with complete smile transformations to restore damaged teeth. Dr. Tsangaroulis is also on the Greenwich Hospital committee (along with his wife) to raise money for the Neonatal Intensive Care Unit, and as a father of four, he spends time throughout the year at local schools teaching children about the importance of oral hygiene.
Dental Blog
Dr. Tsangaroulis' dental blog features a variety of articles and resources pertaining to industry news and advancements, exciting practice announcements, and helpful information about the various services provided at Greenwich Cosmetic & Family Dentistry. The blog is updated regularly, so be sure to check in on a consistent basis to discover the latest happenings in the world of dental care.
Learn More About Greenwich Cosmetic & Family Dentistry
If you have any questions about our practice, or if you are interested in scheduling an appointment with Dr. Tsangaroulis, please don't hesitate to contact us.