Meet Dr. George Tsangaroulis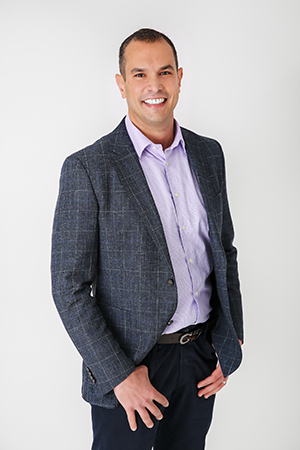 Dr. George Tsangaroulis ("Dr. T") was raised in Bridgewater, New Jersey and currently resides in Greenwich, CT. He attended Rutgers University, the State University of New Jersey, where he graduated with a Bachelor of Science Degree in Biology. Upon completion of his undergraduate studies, he went on to pursue his dental education at New York University College of Dentistry. There, he trained under Dr. John Calamia (co-inventor of porcelain veneers in the early 1980s) and received an honors achievement award in cosmetic dentistry for his election into an exclusive clinical concentration program centered around treating patients with customized veneers, composite bonding, whitening, and more. He then attended a one year hospital residency program at Long Island College Hospital in Brooklyn, NY where, in addition to general dentistry, he trained in oral surgery, treating medically compromised patients and restoring their dentition.
Do not go where the path may lead, go instead where there is no path and leave a trail. – Ralph Waldo Emerson
Dr. Tsangaroulis has raised the bar for what is possible in patient care. He was voted one of "America's Best Dentists" by the National Consumer Advisory Board, and one of the "Top Dentists in the United States" by the Consumers' Research Council of America. These honors were issued due to his commitment to his profession, dedication to his patients through continuing education, and practicing responsible cosmetic dentistry. He is an expert and true artist with full mouth dental rehabilitation and cosmetic dentistry, which can involve replacement of missing teeth and restoring dimension of severely worn teeth. These also include porcelain veneers and crowns, CEREC® 3D Scanning, one-visit porcelain crowns and onlays, Invisalign®, and laser dentistry. In addition, Dr. Tsangaroulis has a special interest in treating obstructive sleep apnea collaboratively with physicians using custom oral appliance therapy, also known as mandibular advancement devices. He is renowned for his compassion and wonderful bedside manner, as well as his thorough, meticulous yet holistic approach.
Dr. Tsangaroulis's pursuit of excellence is constant and always growing. In fact, one of his principal mottos is based on this quote by Frederick W. Robertson: "Instruction ends in the school-room, but education ends only with life." He stays on the cusp of current knowledge by being an active member of dental and medical organizations that provide invaluable information and encourage forward thinking. These include:
American Dental Association
Connecticut State Dental Association
Greenwich Dental Society
Academy of General Dentistry
American Academy of Cosmetic Dentistry
Greater New York Academy of Cosmetic Dentistry
American Academy of Clear Aligners
American Academy of Physiological Medicine and Dentistry
American Academy of Dental Sleep Medicine
International Academy of Oral Medicine and Toxicology
International Academy of Biological Dentistry and Medicine
Academy of Orofacial Myofunctional Therapy
Fairfield County Dental Club
Spear Education Study Club
Seattle Study Club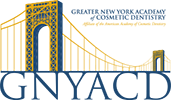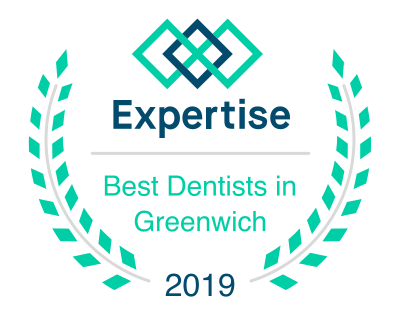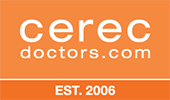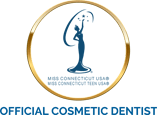 He has mastered a multitude of skills and techniques by attending weekly courses and seminars and investing in the best technology and highest-quality materials available. He strongly believes in not only staying current, but also being ahead of the curve by going above and beyond the minimum number of hours required to maintain a dental license. He completes hundreds of hours of continuing education courses each year in order to stay on the cutting-edge of the latest advancements in all aspects of dentistry.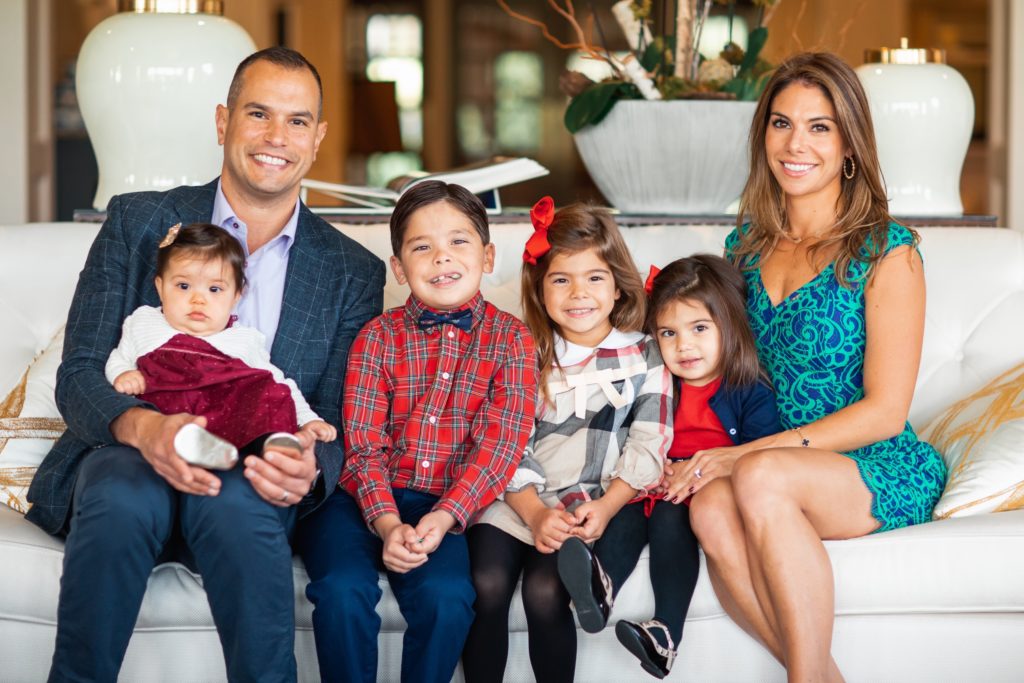 Dr. Tsangaroulis loves children, having four of his own, and has grown a passion for early childhood growth and development and myofunctional therapy (MT). MT is used to correct habits such as thumb sucking, mouth breathing, and tongue thrust swallowing patterns. These are all related to sleep and breathing disorders, which can also have a negative impact on a child's jaw development, tooth alignment, and cognition. By thoroughly screening patients and catching these signs at an early age, it can really change a child's life.
Outside of his passion for dentistry, Dr. Tsangaroulis enjoys traveling to southern states, Greece, and France to visit family; watching Disney movies with his kids; sports (including football, basketball, and baseball); and exercising. He has taken a leadership role in the community by volunteering for local events and benefits, one of which includes the Neonatal Intensive Care Unit at Greenwich Hospital, along with his wife who is a Registered Nurse there. He has also been active visiting schools to educate and help kids understand the importance of a healthy smile, supporting charitable organizations, and raising awareness for overall health and prevention. Being born in Brooklyn, he is an avid New York sports fan; he follows the Giants, Knicks, and Yankees. Above all he is a family man—a loving, devoted husband and father, happily married to his beautiful wife Melanie with their four adorable children: Nicholas, Charlotte, Colette and newborn baby Céline. Dr. Tsangaroulis also has a poodle named Chewie, who's aptly named after Chewbacca from Star Wars.
My teeth were chipped and stained, and I was too embarrassed to smile for a long time. I decided to look into porcelain veneers for my top and bottom teeth. I visited a few cosmetic dentists in New York City who have treated models and celebrities. However they seemed arrogant, explained that veneers would only last up to 5 years max, and took a little time to explain what would be involved. Then I was recommended to Dr. Tsangaroulis. He was very down to earth had a great bedside manner, and made me feel at ease. The experience was definitely not like any dental visit I've ever had before. He took the time to thoroughly explain the process, the why, how and what. He designed and showed me on my teeth what my smile makeover would look like, and explain how he would get my jaw joints and muscles healthy. He even told me that my veneers would not only look gorgeous, but they would also last decades! I've never had anyone care as much as Dr. George and him team do. I was so happy with the beautiful work they did for me. I can't stop smiling, a total smile transformation and confidence booster. I even had my husband visit him (who hasn't been to a dentist in 3 years) and now he is getting his veneers done! If you are planning to visit a cosmetic dentist, look no further than Dr. George!

Eloanna Souza

December 05, 2019

12345
More Reviews
In His Own Words – Q&A with Dr. Tsangaroulis
Q: Why did you decide to become a cosmetic dentist?
Dr. T: Science, medicine, and helping people have always been passions of mine, and I've been very creative, artistic, and meticulous since a young age. For Christmas and birthdays while growing up, I would usually get something like a microscope, telescope, or a chemistry lab kit as a gift from my parents, as opposed to GI-Joe action figures and other toys. By age three, I already had an extensive Lego collection that I used to construct planes, buildings, and other structures with careful attention to detail. To this day I like to do arts and crafts alongside my kids—in fact, many times I complete their projects for them at their dismay!
With these innate qualities and passions, dentistry seemed to be the perfect profession. I immensely enjoy the creativity that goes into designing a beautiful smile, and I take great pleasure in methodically working through difficult cases until an exceptional result is achieved. Dentistry—and particularly cosmetic dentistry—is the ideal fit for all of my talents and interests.
Q: What do you enjoy most about being a cosmetic dentist?
Dr. T: First and foremost, I love helping people and making patients happy. From a more vocational standpoint, however, I thoroughly enjoy screening and identifying potential health issues that many dentists don't look for, and that many people do not expect. It's a common belief among the general population that dentists only look at teeth. This is simply not the case. For example, we screen for oral cancer and sleep disordered breathing, we take blood pressure readings, and we evaluate diet—all of which have an oral-systemic connection. Whether it's gum disease, diabetes, heart disease, sleep apnea, etc., there are signs in the mouth that can often tell a bigger story.
I also truly appreciate the "wow" factor the first time a patient sees their new smile—it's quite a touching experience. I will often see tears and even receive a hug from the patient once they look in the mirror. Many times, their new appearance is something they've long desired, but they were reluctant to pursue treatment because they'd never found the right dentist, they'd personally had or heard of bad experiences, they'd seen people whose veneers looked fake or unnatural, or they simply didn't believe it was possible. I create natural smiles that blend seamlessly with the patient's other teeth, lips, and overall facial aesthetic. Instead of "I love your new veneers," the comments my patients usually receive from friends and family after treatment are more along the lines of: "You look really good—what's different about you, or what have you done differently?"
Ultimately, enhancing someone's smile can really change their life on all levels; it builds confidence personally, professionally, and socially. Making this positive impact in the lives of my patients is an incredibly special aspect of dentistry for me.
Q: How would you briefly describe your patient care philosophy?
Dr. T: I treat every single patient exactly how I would treat a family member, or in the manner I would expect if I were in their shoes. While many dentists are "jacks of all trades," I tend to stick with what I know I'm great at, and I use colleagues and specialists as resources for specific procedures because they perform these services multiple times per day, every day. This way, my patients are always in the most capable hands when it comes to their oral care and smile aesthetics.
Q: What is a typical day like for you?
Dr. T: Normally, I wake up at 5:00 am and head to the gym to train and work out for at least one hour. This gets me going in the morning and brings forth energy. I then return home to pick up the kids and take them to school on my way to the office. Once there, I plan and organize my schedule alongside my team before patient appointments start to make sure we're all on the same page. In between seeing patients throughout the day, I am often on phone or FaceTime conferences with colleagues or specialists with whom I work collaboratively to treat mutual patients. I also speak with dental laboratories to discuss specific cases, guiding the lab technician who will be constructing a smile design or full mouth rehabilitation on the exact tooth size, shape, position, morphology, contour, color, and various other specifications for the patient. Quite often, I will spend one to two hours on the phone reviewing a patient's case. If I have time at some point during the day, I may watch a learning webinar on a new technique, material, or technology. At the end of the day, I take a deep breath before I head home. That's when the real work day begins but, nonetheless, is what I look forward to—my family!
Q: There are many cosmetic dentists to choose from, particularly in the Greater New York City area. Why choose you?
Dr. T: There are several things that I feel distinguish me from other cosmetic dentists. Attention to detail and not settling for suboptimal outcomes—whether it's reconstructive, structural, or cosmetic—are integral to my approach, as is being conservative and employing minimally invasive care. I practice with the principle of performing comprehensive, responsible cosmetic dentistry. The goal is always to preserve as much natural tooth structure as possible for all our patients.
I also want to continue to learn and be the best, so I'm a huge proponent of continuing education. There's a quote I really appreciate and abide by: "Instruction ends in the school-room, but education ends only with life," by Frederick W. Robertson. Aside from anatomy and physiology, much of what we, as dentists, learn in dental school, we no longer use. It is not applicable, or it has become obsolete. I complete nearly 300 hours of continuing education per year. The minimum to maintain a dental license is 12.5 each year or 25 every two years. My hours consist of local study clubs which meet monthly, as well as traveling to world-renowned educational facilities, national conferences put on by various associations, and several hands-on workshops. Topics range from the latest technologies and techniques to new research, ideas, and principles that can enhance patient care.
Another aspect that sets my practice apart is the dental technology we utilize, which is the most advanced, state-of-the-art technology available. This includes CEREC® same-day restorations, digital x-rays using NOMAD™ and Orthophos Cone Beam screening, VELscope® oral cancer detection, and more. Ample and thorough planning is critical to successful outcomes, and our technology enables us to enhance this through digital design, digital impressions and scanning, and digital fabrication of restorations—whether it's crowns, veneers, inlays, onlays, night appliances, or dentures. With digital smile design, I also have the ability to perform a "trial smile" on my iPad to show a simulated final outcome, and I can direct a hands-on temporary mockup to be physically placed on patients' teeth so they can see what the planned result will look like before committing to any definitive treatment. This way, the patient is involved in the decision-making process and final look, and there are no surprises.
Lastly, from a more personal standpoint, I believe my passion for my profession and the enthusiasm I have for going to work every day set me apart. My team and I love our patients, and we appreciate their loyalty and trust in us. I am very easy to talk to, and I'm an excellent listener. I always encourage patient interaction and am open to questions, feedback, and suggestions. As I mentioned previously, I put myself in my patients' shoes and treat them how I would want to be treated.
Q: In your opinion, what are some of the most significant breakthroughs in dentistry?
Dr. T: Digital dentistry has to be at the top of the list. For example, taking digital impressions is quicker, easier, more precise, and more comfortable for patients than traditional methods of inserting gooey impression trays into the mouth. It also allows for better and faster communication between doctors, our patients, and any colleagues with whom we are working.
Q: What do you enjoy most about working with your team?
Dr. T: We are like a family—one cohesive unit. Everyone understands what our ultimate goal is, and how to treat patients. Each staff member helps one another in many ways, whether it's aiding in setup for our patients or answering the phone. I couldn't ask for a better team.
Q: As a team, does your practice ever have fun events?
Dr. T: Of course! We have dinners together, we attend continuing education seminars to advance our knowledge, and we participate with various charities throughout the year, such as fundraising walks, wearing pink for Breast Cancer Awareness, donating Halloween candy, and more. We have a blast together!
Q: Do you have any last piece of advice for patients looking for a dentist?
Dr. T: I'd just like to note that becoming an exceptional dentist takes time, hard work, and dedication—it doesn't magically happen by graduating cum laude from a prestigious dental school. There's much more to dentistry than identifying and treating bacteria on the teeth and gums, which makes up a large part of dental schooling. Continuing education is critical to growing one's skill and expertise as a dentist, which in turn leads to better, more efficient and effective care for patients. When choosing a dentist, my advice is to not only review background credentials, but to place a major emphasis on how committed a prospective dentist is to continually honing their skills and remaining ahead of the curve through training beyond the bare minimum, adopting leading techniques and technologies, and maintaining a patient-first approach in all aspects of care.